AC Maintenance in Cypress
Our AC maintenance services are performed by the very best HVAC technicians to ensure that your comfort lasts all year long!
HVAC maintenance in Cypress, TX, is a crucial part of maintaining comfort.
Your air conditioning unit comprises many different components that are highly susceptible to malfunctions without proper care. Failure to get an ac tune-up can cause your unit to stop working as effectively as it should.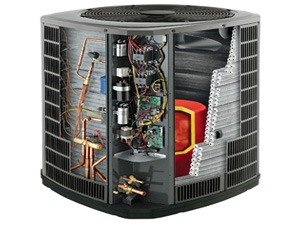 Why Keep Up With AC Maintenance
When you fail to keep up with HVAC maintenance, you end up paying more on your monthly bills due to high energy consumption from a struggling system. Higher energy bills occur when your AC unit begins requiring more electricity to continue daily functions and keep up with your comfort demands.
We recommend you save yourself the headache of increased energy bills and possibly delayed or (even lost) comfort by calling in a professional to check, clean, and maintain your AC unit.
Expert Preventative Maintenance & Its Benefits
At Dave Lane's Hi-Tech Mechanical Inc, we have been providing air conditioning maintenance services in Cypress, TX, for over 40 years. When you call us, you can be sure that we will inspect your AC unit, locate the problem, clean it up, and leave your system working as well as (if not better than) when it was brand new.
A Few Impactful Benefits of Routine AC Maintenance to Consider:
Improve and maintain indoor air quality
Improve and maintain energy efficiency
Ensure reliable performance
Lasting and consistent comfort
Fewer costly repairs and service calls
Prolong the life of your AC unit/equipment
Like all things, it is much less expensive to prevent a problem from happening than fixing the problem once it occurs.
HVAC Maintenance Facts:
- Over 80% of all AC repairs could have been prevented with routine maintenance.
- Air conditioners degrade anywhere from 1% to 3% per year.
- Degrading AC systems will work harder to produce the same result, meaning your electric bills will be higher.
- Studies from utility companies indicate that preventative AC maintenance more than pays for itself in energy savings!
Our AC Maintenance Agreement Perks
Our program is a semi-annual maintenance plan designed to protect and maintain your heating and cooling system.
By becoming a maintenance plan customer, you will receive 2 Precision AC tune-ups a year (our Spring Tune Up & our Fall Safety Check.)
Some of the most notable benefits of our maintenance plans include:
- Lower energy bills - save money every month!
- Extended equipment life
- Priority service
- Discounts on repairs, services, and new equipment purchases
Comfort Club Maintenance Agreement Includes:
Annual Cost $160.00 (Additional Systems $100.00)
Includes Spring Tune Up and Fall Safety Check inspections listed below
10% discounts on repairs at the time of service
$20.00 off service call fee with recommended repair during normal working hours
Wash condenser coil at Spring Tune-Up
Test main and auxiliary drains with water
Add algaecide tablets to the main drain pan to prevent clogs and ceiling damage.
Prevents breakdowns and prolongs the life of your equipment
Vacuum and clean debris from in and around the furnace.
Keeps system operation at peak efficiency, lower utility bills
1
What maintenance checks should be carried out on my air conditioner?
At the very minimum, you have to maintain and clean the air filters for your air conditioner. This is because the buildup of dirt or dust will restrict the flow of air through the unit. Call Dave Lane's Hi-Tech Mechanical today and we will show you how to take good care of your air conditioner.
2
My system has a warranty, why do I need a maintenance contract?
A maintenance contract is essential. This is because it will prove to your air conditioner's manufacturers that you take correct measures to ensure that your unit does not break and/or fail to function.
3
Does an air conditioner ever need regassing?
If your air conditioner was installed correctly, it shouldn't need to get regassed. Keep in mind that there is nothing like expired gas or stale gas. In fact, the only reason for regassing is in case there are leaks in the system. The process should also be conducted by a qualified air conditioning technician, such as those working for Dave Lane's Hi-Tech Mechanical.
4
How often should I have maintenance done on my air conditioner?
Air conditioner maintenance will depend on your particular AC unit, what you are using it, and how many people are using the same unit. For instance, if you get an AC unit for an office with 5 to 6 people, the system ought to be serviced twice or so a year to ensure that it keeps running efficiently. However, if the unit is being used to cool down a gym, you are going to require more regular air conditioner tune up. This is because such a system works harder and sweat and dead skin particles typically get into the system.
5
How to clean an air conditioning unit?
As mentioned above, air conditioning maintenance is essential to ensure that your unit keeps working as efficiently as possible. To clean the unit, you need to keep the cooling fins and condenser and evaporator coils clean. The fins should also be as straight as possible. Talk to Dave Lane's Hi-Tech Mechanical today and we will come in and perform air conditioner preventive maintenance.
6
How to maintain air conditioner?
Maintaining an air conditioner isn't as hard as it might seem. However, to ensure that you don't spoil the equipment or tamper with its working mechanism, you should consider hiring professional service technicians from Dave Lane's Hi-Tech Mechanical. Our well-trained and highly experienced technicians will inspect your AC, locate all problems affecting it, and fix them.
They will also:
Check that the refrigerant is at the correct levels
Use a leak detector to test your unit for any refrigerant leaks
Capture any refrigerant that ought to be removed from the system (instead of releasing it illegally to the atmosphere)
Look for and seal any duct leakage within the central systems of your air conditioner
Measure the flow of air through your evaporator coil
Ensure that the electric control sequence is working correctly, and verify that the cooling system and the heating system cannot operate at the same time
Inspect all electric terminals, apply non-conductive coating where necessary, and clean and tighten all connections
Oil the motors and check the belts for wear and tightness
Check the accuracy of your thermostat
7
Why is it important to have regular maintenance on my AC system?
In the same way you wouldn't get a new car and drive it for months without putting air into the tires, checking for unusual noises, or changing the tires, you need to perform regular maintenance on your air conditioner. You should, to this end, get a technician to check your air conditioning unit, clean it, and maintain it.
Our Stand-Alone AC Tune Up Services for Cypress, TX
With our professional AC tune-up services, you can ensure that your family stays comfortable all year long and save money on optimal, energy-efficient HVAC performance.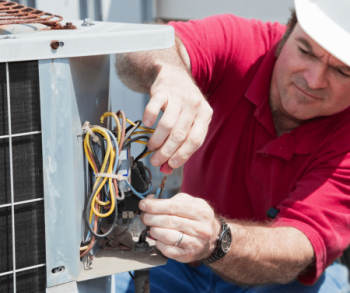 HVAC equipment has been proven to experience fewer breakdowns if adequately maintained by a certified technician.
Lack of annual maintenance puts additional stress on your equipment which eventually leads to premature failures.
On average, an air conditioning unit can last as long as 20 years, but only with proper maintenance and regularly secluded tune-ups.
HVAC Systems operate an average of 2200 hours per year in Texas. That being said, neglecting annual HVAC tune-ups makes poor economic sense.
Why AC Tune-Ups are Important:
Without regular maintenance by a certified technician, air conditioning components become covered with dirt, debris, and allergen/mold growth. As a result, the cooling and heating system works harder, using substantially more energy, and compromises air quality.
Our Spring AC Tune Up Includes:
AC Tune Up $89.00 (Additional Systems $49.00)
Inspect outdoor condenser coil.
Check the amperage of the compressor and fan motor for proper operation.
Test the operation and condition of the compressor contactor.
Inspect and tighten electrical connections.
Inspect start/run capacitors and relays.
Inspect for refrigerant leaks if necessary.
Inspect indoor evaporator coil, if accessible.
Inspect condensate drain line to protect against overflow.
Inspect blower assembly operation, lubricate and adjust as necessary.
Evaluate the condition of air filters and other air quality accessories.
Safety test all controls for proper operation.
Inspect the thermostat and confirm proper operation.
Evaluate the overall efficiency of the system and inform the customer of equipment condition.
Inspect condenser fan motor operation.
Wash the condenser coil
Add algaecide to the main drain pan to prevent clogs and ceiling damage.
Our Fall Safety Check Includes:
$89.00 (Additional Systems $59.00)
Inspect the exchanger and inspect for combustion leaks.
Inspect burners and adjust for maximum efficiency.
Inspect pilot assembly and thermocouple.
Check flame sensor.
Examine flue and inspect venting system.
Verify proper induced draft blower motor operation.
Inspect gas piping and valve.
Inspect blower assembly operation, lubricate and adjust as necessary.
Evaluate the condition of air filters and other, indoor air quality accessories.
Safety tests all controls for proper operation.
Inspect the thermostat and confirm proper operation.
Vacuum and clean debris from in and around the furnace.
Evaluate the overall efficiency of the system and inform the customer of equipment condition.
Start Maintaining Your Comfort Today!
If you are looking for reliable AC tune up services in Cypress, we've got you covered.
We guarantee the job is done right every time, accompanied by top-of-the-line customer service.
Our company has a Gold Star Member standing with the Better Business Bureau and an A+ accreditation, and all of our technicians are experienced, licensed, and extremely professional.
If you require an AC tune up or would like to become a member of our impressive maintenance plan, give us a call now. We keep you comfortable while you save!