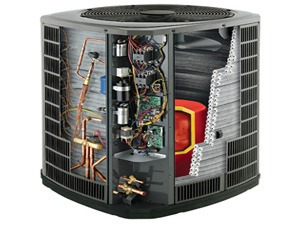 AC Tune Up Services in Houston
AC & Heating equipment experience fewer breakdowns if properly maintained by a certified technician. Lack of annual maintenance puts additional stress on your equipment which eventually leads to premature failures. AC & Heating Systems operate an average of 2200 hours per year in Texas. Neglecting annual AC tune ups makes very poor economic sense
Reduce Utility Bills
Without regular and proper maintenance by a certified technician, air conditioning components become covered with dirt, debris, and biological growth. As a result, the cooling and heating system works harder, using substantially more energy and compromises air quality. Please visit our Home Performance tab to learn about additional ways to put less stress on your AC system and improve the air quality in your home.
AC Tune Up $89.00 (Additional Systems $49.00)
Inspect outdoor condenser coil.
Check amperage of compressor and fan motor for proper operation.
Test operation and condition of compressor contactor.
Inspect and tighten electrical connections.
Inspect start/run capacitors and relays.
Inspect for refrigerant leaks if necessary.
Inspect indoor evaporator coil, if accessible.
Inspect condensate drain line to protect against overflow.
Inspect blower assembly operation, lubricate and adjust as necessary.
Evaluate condition of air filters and other air quality accessories.
Safety test all controls for proper operation.
Inspect thermostat and confirm proper operation.
Evaluate overall efficiency of the system and inform the customer of equipment condition.
Inspect condenser fan motor operation.
Wash the condenser coil
Add algaecide to main drain pan to prevent clogs and ceiling damage.
GIVE US A CALL, WE CAN HELP!
---
If you are looking for reliable and experienced air conditioner installation services in the Houston, Texas area, Dave Lane's Hi-Tech Mechanical is at your disposal. We have a Gold Star Member standing with the Better Business Bureau and an A+ accreditation.
For a free consultation regarding your air conditioner unit, feel free to contact us today at 713-465-6345!