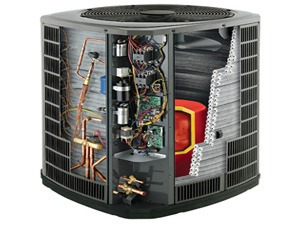 AC Tune-Up Services in Cypress
With our professional AC tune-up services, you can ensure that your family stays comfortable all year long and save money on optimal, energy-efficient HVAC performance.
AC & Heating equipment has been proven to experience fewer breakdowns if properly maintained by a certified technician. Lack of annual maintenance puts additional stress on your equipment which eventually leads to premature failures. On average, an air conditioning unit can last as long as 20 years, but only with proper maintenance and regularly secluded tune ups.
HVAC Systems operate an average of 2200 hours per year in Texas. That being said, neglecting annual AC tune ups makes very poor economical sense.
Why AC Tune Ups are Important
Without regular and proper maintenance by a certified technician, air conditioning components become covered with dirt, debris, and allergen/mold growth. As a result, the cooling and heating system works harder, using substantially more energy and compromises air quality.
Not only will your unit be working harder and costing you more money on energy, but it will also cool your home less efficiently and can even cause allergy flare-ups due to the continuous circulation of dust and debris. Failure to maintain your system will also result in costly ac repairs and possibly even full replacements of your equipment.
Please visit our Home Performance tab to learn about additional ways to put less stress on your AC system and improve the air quality in your home.
AC Tune Up $89.00 (Additional Systems $49.00)
Inspect outdoor condenser coil.
Check amperage of compressor and fan motor for proper operation.
Test operation and condition of compressor contactor.
Inspect and tighten electrical connections.
Inspect start/run capacitors and relays.
Inspect for refrigerant leaks if necessary.
Inspect indoor evaporator coil, if accessible.
Inspect condensate drain line to protect against overflow.
Inspect blower assembly operation, lubricate and adjust as necessary.
Evaluate condition of air filters and other air quality accessories.
Safety test all controls for proper operation.
Inspect thermostat and confirm proper operation.
Evaluate overall efficiency of the system and inform the customer of equipment condition.
Inspect condenser fan motor operation.
Wash the condenser coil
Add algaecide to main drain pan to prevent clogs and ceiling damage.
If you are looking for reliable air conditioning tune up services in the Cypress, Texas area, Dave Lane's Hi-Tech Mechanical is at your disposal. You can trust us to get the job done right every time and with top of the line customer service. We have a Gold Star Member standing with the Better Business Bureau and an A+ accreditation. All of our technicians are experienced, licensed, and extremely professional.
GIVE US A CALL, WE CAN HELP!
---
Don't put your air conditioning system on the back burner, partner with our HVAC tune up specialists today, and get ahead! For a free consultation regarding your air conditioner unit, feel free to contact us today at 713-465-6345!