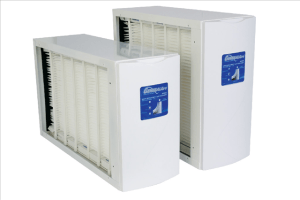 Why You Need an Air Cleaner System
Air cleaners in Houston Texas have what it takes to offer commercial and residential indoor air quality services. If you have kitchen exhaust systems, dryer vents, or air ducts, you need a proper air cleaner system to ensure that your air is always in top condition.
The Importance of Air Cleaning Services
Failure to get air cleaning services will expose you to allergens and other harmful impurities. These cause diseases, poor breathing, and general ill-health. To safeguard yourself, and anyone else who walks in through your doors, you should get an air cleaning contractor to come in and purify your indoor air.
Professional Air Cleaning Contractor
Through our air cleaning services, Hi-Tech Mechanical has helped protect many homes and commercial buildings. As part of our general commitment to excellence, we will always share all information pertinent to your indoor air quality with you. This way, you will be better placed to decide the particular air cleaner system to get for your home or commercial building. Read on to learn more about the most frequently asked questions on air cleaners in Houston, TX.
Frequently Asked Questions
1
What is the best air cleaner for allergies?
HEPA air purifiers are essential for the maintenance of a healthy and allergen free home. We always choose our air cleaner systems carefully from the many products that we have tested. In particular, we always recommend room air purifiers and home air purifiers to our clients.
Essentially, room air purifiers will get rid of all the dirt and pollutants that seep into your rooms through the leaks in your doors, windows, and other openings from the outside. In the same way, home air purifiers work even harder to purify indoor air quality.
Apart from our professional air cleaning services, Hi-Tech Mechanical also offers air purifier replacement filters, irrespective of the air cleaner system you bought from us.
2
What are air cleaners for?
Air cleaning systems reduce the risk of fire that might arise from the lint that builds up in your vents, air ducts, and kitchen exhausts. Our professional air cleaning services will also increase the energy efficiency of these products, which results in lower electric bills for you. When these products are clogged up with lint and other impurities, they will have to work harder than usual, resulting in shorter lifespans. This is why you need a proper air cleaner to ensure all impurities are removed from your home and electric appliances.
3
How much does it cost to clean air ducts?
Cleaning air ducts comes with varying costs. However, it typically ranges anywhere between $300 and $1000+. Although this might seem expensive, it is nothing compared to the costs you will incur in case your health is affected negatively by poor air quality, or if you have to replace your HVAC system altogether.
4
Are chemicals used in the cleaning process
No. Dave Lane's Hi-Tech Mechanical never uses chemicals unless required by a certified restoration contractor or an industrial hygienist. If we have to use chemicals to provide the air cleaning services, we will only use EPA-registered anti-microbial solutions, especially when we identify and/or suspect microbial growth.
GIVE US A CALL, WE CAN HELP!
---
If you are looking for reliable and experienced air conditioner installation services in the Houston, Texas area, Dave Lane's Hi-Tech Mechanical is at your disposal. We have a Gold Star Member standing with the Better Business Bureau and an A+ accreditation.
For a free consultation regarding your air conditioner unit, feel free to contact us today at (713) 465-6345!