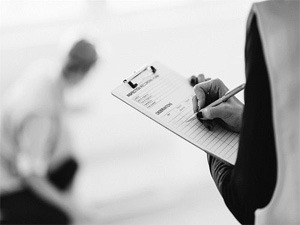 Air Conditioner Maintenance in Houston
Is Air Conditioner Maintenance Important?
Air conditioner maintenance in Houston, TX is of the utmost importance. Your air conditioning unit is made up many different components that can break or become inefficient at any time, so it should be checked regularly. Failure to get an air conditioner tune up can cause your unit to stop working as effectively as it used to.
Reasons To Have Air Conditioner Maintenance
In the same way, when you don't get air conditioner maintenance, you are going to start paying more on your monthly energy bills. This is because your AC unit will require more electricity to continue functioning.
Why not save yourself the headache of increased bills by calling in a professional to check, clean, and help maintain your air conditioner?
Professional Air Conditioner Preventive Maintenance
At Dave Lane's Hi-Tech Mechanical Inc, we have been providing air conditioner maintenance services in Houston, TX for over 40 years. When you call us, you can be sure that we will inspect your AC, check what is wrong with it, clean it up, and leave it working as well as (if not better than) when it was new.
Frequently Asked Questions
1
What maintenance checks should be carried out on my air conditioner?
At the very minimum, you have to maintain and clean the air filters for your air conditioner. This is because the buildup of dirt or dust will restrict the flow of air through the unit. Call Dave Lane's Hi-Tech Mechanical today and we will show you how to take good care of your air conditioner.
2
My system has a warranty, why do I need a maintenance contract?
A maintenance contract is essential. This is because it will prove to your air conditioner's manufacturers that you take correct measures to ensure that your unit does not break and/or fail to function.
3
Does an air conditioner ever need regassing?
If your air conditioner was installed correctly, it shouldn't need to get regassed. Keep in mind that there is nothing like expired gas or stale gas. In fact, the only reason for regassing is in case there are leaks in the system. The process should also be conducted by a qualified air conditioning technician, such as those working for Dave Lane's Hi-Tech Mechanical.
4
How often should I have maintenance done on my air conditioner?
Air conditioner maintenance will depend on your particular AC unit, what you are using it, and how many people are using the same unit. For instance, if you get an AC unit for an office with 5 to 6 people, the system ought to be serviced twice or so a year to ensure that it keeps running efficiently. However, if the unit is being used to cool down a gym, you are going to require more regular air conditioner tune up. This is because such a system works harder and sweat and dead skin particles typically get into the system.
5
How to clean an air conditioning unit?
As mentioned above, air conditioning maintenance is essential to ensure that your unit keeps working as efficiently as possible. To clean the unit, you need to keep the cooling fins and condenser and evaporator coils clean. The fins should also be as straight as possible. Talk to Dave Lane's Hi-Tech Mechanical today and we will come in and perform air conditioner preventive maintenance.
6
How to maintain air conditioner?
Maintaining an air conditioner isn't as hard as it might seem. However, to ensure that you don't spoil the equipment or tamper with its working mechanism, you should consider hiring professional service technicians from Dave Lane's Hi-Tech Mechanical. Our well-trained and highly experienced technicians will inspect your AC, locate all problems affecting it, and fix them.
They will also:
Check that the refrigerant is at the correct levels
Use a leak detector to test your unit for any refrigerant leaks
Capture any refrigerant that ought to be removed from the system (instead of releasing it illegally to the atmosphere)
Look for and seal any duct leakage within the central systems of your air conditioner
Measure the flow of air through your evaporator coil
Ensure that the electric control sequence is working correctly, and verify that the cooling system and the heating system cannot operate at the same time
Inspect all electric terminals, apply non-conductive coating where necessary, and clean and tighten all connections
Oil the motors and check the belts for wear and tightness
Check the accuracy of your thermostat
7
Why is it important to have regular maintenance on my AC system?
In the same way you wouldn't get a new car and drive it for months without putting air into the tires, checking for unusual noises, or changing the tires, you need to perform regular maintenance on your air conditioner. You should, to this end, get a technician to check your air conditioning unit, clean it, and maintain it.
GIVE US A CALL, WE CAN HELP!
---
Interested in learning more about our air conditioner maintenance in Houston, TX process? Then get in touch with Dave Lane's Hi-Tech Mechanical today. We are available 24/7 and can be reached via phone and email.