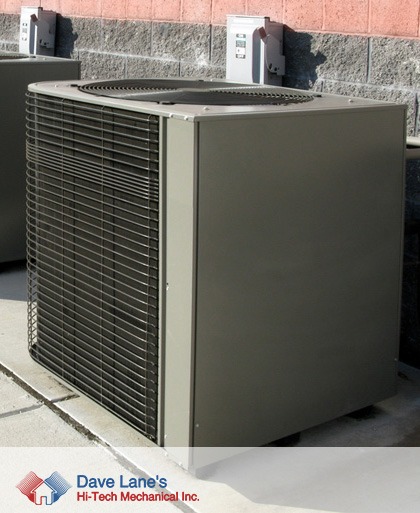 AC Services Houston, TX
At Dave Lane's Hi-Tech Mechanical, we pride ourselves on offering the best AC services available across all of the Greater Houston areas.
All of our HVAC technicians are fully trained, experienced, and licensed to offer you the most reliable air conditioning services available. Since 1992, we have been building our business and customer service around quality, dependability, and customer satisfaction.
If you are in need of expert air conditioning services in Houston, don't waste your time with amateurs, call us today for professional HVAC services you can count on!
When your air conditioner breaks down or isn't performing optimally,
you want an AC repair technician now, not later, not in two days, right now!
With Dave Lane High-Tech Mechanical's air conditioning services, you can always count on fast, professional, and reliable AC repair services. All of our technicians are trained to diagnose and solve your AC repair needs quickly and efficiently. We put our customers first because your home's comfort is our priority.
Finding the right company to perform your AC replacement and new AC installation is crucial. A poorly installed AC unit can cause a lot of problems for your household down the road.
At Dave Lane, we are experts in proper AC replacement and installation methods. With our experienced HVAC technicians, we offer our customers the best AC installation services available with reliable performance, lasting equipment, as well as proper unit sizing and installation.
AC maintenance is a large part of the air conditioning services we offer. With our expert HVAC maintenance plan, we can help you keep your system up and running optimally day after day and year after year.
Avoiding simple AC maintenance and upkeep is hard on air conditioning systems. With our maintenance services, we can help you avoid costly AC repairs or replacements and keep your comfort level right where it should be all year long.
Our Extended AC Services Include:
RGF's Guardian Air
Dave Lane's Hi-Tech Mechanical recommends the Guardian Air because it does not need the pollutants to travel to the air handler for UV treatment or filtration. Guardian Air is proactive and sends ionized aggressive advanced oxidizers into the room to destroy the pollutants at the source, in the air, and on surfaces, before they can reach your family, clients or employees.
RGF first developed its Advanced Oxidation Technology over 20 years ago. Over 1 million RGF Cells are in use around the world. The Guardian Air is used by many Fortune 500 companies, the US Government, cruise ships, hospitals, nursing homes, schools, commercial buildings, and homes across the world. The Guardian Air has also been approved by the EPA, USDA, FDA, and US Government.
How Does it Work?
The Guardian Air is installed as part of your home's central heating and cooling system. completely out of your way and out-of-sight. That means each and every time your system runs, the Guardian Air produces naturally occurring oxidizers that travel through the conditioned air space in your home or office and kills bacteria, viruses, mold, gases, and odors.
UV Light Technology & Whole-Home Air Cleaners Vs. Guardian Air
How do UV light systems and whole-home air cleaners compare to Guardian Air?
Guardian Air is an active system. With the others, germs and particulates have to make it all of the way to those systems in order for them to work in the first place.
How does that protect you from somebody coughing or sneezing in a room? How does that protect you if the germs attach themselves to an object – like a cup or another person?
Guardian Air is an active system, which means It generates oxidizers that travel through the conditioned building space and proactively kill germs before they have a chance to spread. For example, in an independent sneeze test, the Guardian Air was proven to kill 78% of bacteria within three feet of the sneeze. The bacteria was killed before it had a chance to infect somebody else.
Dehumidifiers
"It's not the heat — it's the humidity." Today's homes require effective humidity control more than ever before. Equipped with efficient central air-conditioning systems, near-impermeable vapor barriers and improved insulation, many new homes suffer from excess moisture problems.
Air conditioning alone can't satisfy your home's humidity requirements. Your air conditioning system is designed to control temperature, not humidity, and only removes humidity as a byproduct of cooling. During the spring and fall seasons when it's still cool outside but damp inside, your air conditioning isn't running and your house is uncomfortable — you need a whole-home dehumidifier.
A whole-house dehumidifier installs as part of your home's central heating and cooling system, with a rated capacity of 90 pints per day. The dehumidifier measures the condition of your home's air to decide when to run.
An integrated air cycling feature will activate the HVAC blower to cycle air throughout the house to balance conditions. The dehumidifier has an optional ventilation damper that can mix fresh outside air into the process. A whole-house dehumidifier works equally well in new or existing homes and is truly the complete solution for your home's excess indoor humidity problems.
Whole-Home Dehumidifiers vs. Portables
Excess humidity doesn't just exist in one room of your house, so why treat the problem in just one room or area? Portable dehumidifiers only operate in a limited area, not your entire home. They invade your living space and often require buckets to collect water that must be emptied once or multiple times a day. When choosing between a portable unit or a whole-house dehumidification system —the choice is simple.
Whole-home dehumidifiers are located out-of-sight and out of your way with quiet operation, hassle-free maintenance and up to 4 times more energy efficiency than the leading portable dehumidifier! The most efficient and safe way to rid your home of excess humidity is the whole-home dehumidifier.
Elevated relative humidity on a surface—70 percent or higher—can lead to problems with mold, corrosion, decay, and other moisture-related deterioration...An elevated relative humidity in carpet and within fabrics can lead to dust mite infestation and mildew (mildew is mold growing on fabrics).
Core Benefits of a Whole-Home Dehumidifier
Health-

Excess indoor humidity provides the perfect breeding ground for mold, mildew, dust mites, bacteria and more. A whole-house dehumidifier combats these nasty home invaders, which are linked to asthma, allergies, and other serious respiratory problems.

Comfort-

Few things impact your home's comfort more than excess indoor humidity. When you turn up your air conditioner to try and get rid of indoor stickiness, you're really just making your home uncomfortably cool. A dehumidifier allows you to wipe out that clammy feeling and say goodbye to musty odors. Plus optional built-in ventilation allows you to bring in conditioned, fresh outside air - ensuring your home remains properly ventilated.

Protection-

Excess indoor humidity allows mold and mildew to thrive—ruining carpets, draperies, furniture, and even clothing. It also can cause condensation build-up on windows, destroying their finishes and structural integrity. A whole-house dehumidifier helps protect your home and its contents by removing unnecessary moisture from your home's air whenever it rises to an inappropriate and harmful level.

Energy Savings-

Many homeowners turn up their air conditioning to get rid of the stickiness or clammy-feeling caused by high indoor humidity. A whole-house dehumidifier eliminates the need to over-cool, allowing for a higher thermostat setting for the same comfort level. And because it is more energy-efficient than portable dehumidifiers, it uses less energy for the same amount of moisture removed.
Air Handlers
An air handler, or air handling unit (often abbreviated to AHU), is a device used to condition and circulate air as part of a heating, ventilating, and air-conditioning (HVAC) system.
Usually, an air handler is a large metal box containing a blower, heating and/or cooling elements, filter racks or chambers, sound attenuators, and dampers.
Air handlers usually connect to ductwork that distributes the conditioned air through the building and returns it to the AHU. Sometimes AHUs discharge (supply) and admit (return) air directly to and from the space served, without ductwork.
Evaporation Coils
Installing the correct indoor or evaporator coil is essential for getting the highest performance and comfort from your central air conditioning or heat pump system. As indoor air passes through the indoor or evaporator coil, humidity is removed, which creates 'cooler' indoor air.
For best performance, it is recommended that you install a brand-name coil with a brand-name air conditioner or heat pump system. And as always, brand-name equipment offers some of the best warranty protection coverage in the heating and cooling industry.
So what are you waiting for. Join thousands of our satisfied customers in Houston by calling Dave Lane's Hi-Tech Mechanical today.
GIVE US A CALL, WE CAN HELP!
---
If you are looking for reliable and experienced air conditioning services in Houston, Dave Lane's Hi-Tech Mechanical is at your disposal. We have a Gold Star Member standing with the Better Business Bureau and an A+ accreditation.
For a free consultation regarding your air conditioner unit, feel free to contact us today at (713) 465-6345!
1
My air conditioner isn't working correctly, what should I do?
When it comes to HVAC problems, calling an AC service expert is always the best way to go. Trying to perform actual repairs on your own could actually make the problem much worse.
However, there are a few simple things you can try to remedy the problem before calling on professional AC services -
First, check your thermostat to ensure it is on the right settings and the batteries are in proper working order.
Second, check your air filter to see if it needs replacing. Filter clogs are a common cause of HVAC malfunctions.
Lastly, check your outdoor unit for debris build-up and airway blockages around the equipment. Clear away any overgrown vegetation or airflow obstructions that may be causing an issue.
If these minor adjustments do not improve your unit's performance, we recommend you call our AC specialist for further assistance .
2
How often should AC services be performed on my unit?
We recommend having your AC system inspected twice a year for tune-ups and general maintenance.
AC maintenance services are ideally performed once in the fall and again in the springtime to ensure proper performance throughout the year.
AC tune-up services generally include:
A thorough system inspection
Equipment cleanings
Safety testing of all HVAC controls
Problem diagnosis, as well as professional recommendations for a solution
3
Can your Technician help me choose an AC unit that is right for my home?
Absolutely!
Once our technicians access your home's needs, we will know exactly how to provide you with optimal comfort, energy efficiency, and air conditioning performance.
The technician can then recommend tailored solutions for optimal HVAC performance within your home.
4
Do your HVAC technicians have experience with commercial AC services?
Yes!
Our technicians are highly trained and experienced in commercial HVAC services.
If your commercial air conditioning or heating system isn't working correctly, give us a call today, we'd be happy to help!
5
How can I tell how old my AC unit is?
The easiest way to determine your AC unit's age is by checking the label for a manufacturer date.
If you can't find the manufacturer date, write down the model and your unit's serial number. Next, go online, and enter the numbers along with the unit's name brand into search. This information should pull up the manufacturer's date for the unit.
If you are still having trouble, give us a call!
6
Can your AC specialist recommend ways to improve my indoor air quality?
Of course!
Our client's air quality is essential to us.
When one of our technicians performs an HVAC inspection, they will make recommendations to improve your air quality, HVAC performance, and energy efficiency.
7
Are all of your AC services provided by licensed and experienced technicians?
Yes.
To ensure that our customers receive top-quality AC services, we only send out licensed and experienced HVAC technicians.
At Dave Lane's Hi-Tech Mechanical, we ensure that all of our technicians go through rigorous training and are fully licensed to perform professional HVAC services that offer the best possible outcome.