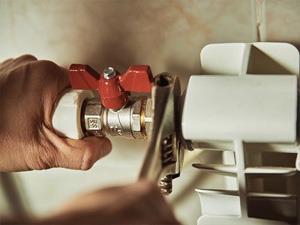 Furnace Repair Houston, TX
Need expert furnace repair? We can help!
Problems with your HVAC system can cause the unit to operate inefficiently and make it difficult to maintain comfortable temperatures in your home. Several factors contribute to the complexity of heating repair services. This is why you need to call in heating repair companies in Houston, TX to evaluate the issues, anticipate problems, and know how much repairing the heating systems will cost you.
Regular heating system tune-ups will go a long way in extending the life of your unit. A professional heating repair services will also cut your heating costs, and help prevent the unit from breaking down. It will also reduce the amount of such pollutants as smoke being released into your home. Irrespective of the heating systems you are using, to this end, it is essential that you get them cleaned and maintained every once in a while to prevent these problems.
Fast & Reliable Furnace Repair
If you are looking for the best heating services in Houston, you should get in touch with Dave Lane's Hi-Tech Mechanical. We have been providing these services for a long time and know what is needed to properly diagnose the issue and correct it before it gets out of hand.
GIVE US A CALL, WE CAN HELP!
---
Irrespective of when you need Dave Lane's Hi-Tech Mechanical, you can be sure that we will always be there. Give us a call today at at 713-465-6345 or send us an email to learn more about our professional heating repair service in Houston, TX.
1
How much does a furnace repair cost?
The cost of furnace repairs can vary quite a bit. It really all depends on the type of repair that needs to be performed, as well as whether or not parts of your furnace will need replacing. Give us a call today at 713-465-6345 for a free quote!
2
How can I avoid furnace repairs?
The best way to avoid furnace repairs is to utilize our HVAC maintenance plan. Our scheduled maintenance services come with a lot of customer incentives as well as help to greatly reduce equipment malfunctions. With our professional maintenance services, you can count on your system operating smoothly for years to come.
3
Why is my furnace blowing cold air?
There are many instances that may cause your furnace to blow cool air rather than warm. Some of those reasons may include- a clogged air filter, your pilot light may have gone out, a dirty flame sensor, etc. Give Dave Lane's Hi-Tech Mechanical Inc. a call today and one of our licensed technicians will get you all squared away!
4
Why is my furnace so loud?
Loud noises from your furnace may indicate a number of issues, such as debris build-ups, loose ductwork, clogged filters, and even an unlevel furnace. Give us a call today at 713-465-6345, one of our professional HVAC technicians will be right out to diagnose and remedy the problem.
5
What do I do if my furnace stops working?
If for any reason at all your furnace stops working (or stops performing the way it should) you can rely on Dave Lane's Hi-Tech Mechanical to solve the problem! With over 20 years of expert HVAC experience, our professional technicians are more than equipped to meet any of your heating needs.