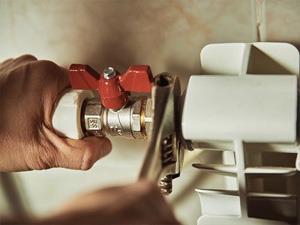 Heating Repair Services in Houston
Problems with your HVAC system can cause the unit to operate inefficiently and make it difficult to maintain comfortable temperatures in your home. Several factors contribute to the complexity of heating repair services. This is why you need to call in heating repair companies in Houston, TX to evaluate the issues, anticipate problems, and know how much repairing the heating systems will cost you.
Heating Repair Companies in Houston
Regular heating system tune-ups will go a long way in extending the life of your unit. The heating repair in Houston, TX will also cut your heating costs, and prevent the unit from breaking down. It will also reduce the amount of such pollutants as smoke being released into your home. Irrespective of the heating systems you are using, to this end, it is essential that you get them cleaned and maintained every once in a while to prevent these problems.
The Best Heating Systems
If you are looking for the best heating repair service in Houston, you should get in touch with Dave Lane's Hi-Tech Mechanical. We have been providing these services for a long time and know what is needed to properly diagnose the issue and correct it before it gets out of hand.
Frequently Asked Questions
1
What are the requirements for air conditioner installation?
One of the most important requirements of installing an air conditioner is that the unit is not covered both outdoors and indoors. The indoor part should be positioned centrally so that airflow is unrestricted, while the outdoor part needs to be well-ventilated. Also, drainage must be adjusted for both cooling and heating modes.
2
What factors should you consider when installing split air conditioning?
When installing split air conditioning, it's important to make sure that you have purchased the correct size of the unit. It is also important to maintain the filters and have your unit serviced at least once every two years. Also, think about insulating your ceiling void (if you have one) — a lot of cool air can be lost through this area.
3
How much to install air conditioning?
The cost of installing air conditioning depends on the size of the room as well as the cost of labor. Installing an average sized unit should not cost more than $2,500.
4
How do I choose the best place to install a ceiling cassette air conditioner?
Ceiling cassette air conditioners should usually be installed in the center of the room. This is the case because it is necessary to make sure that the air is able to circulate in all 4 directions. It's best not to install them close to walls or in corners.
5
Is it possible to put some sort of cover over the front of my outdoor unit so that it is less visible?
Unfortunately not. The outdoor unit needs to have adequate clearance to permit airflow.
6
What would be the best place to install the outdoor unit of a split air conditioning system?
The most important thing is that your outdoor system is positioned so that it has clearance and it is able to operate freely. In addition, make sure that you are installing the unit in a dry and safe area as well as that you are keeping your neighbors and passers-by in mind.
7
How long does AC installation take?
The installation process itself shouldn't take longer than 2 days.
8
How do I know what size air conditioner to get?
Many different factors need to be considered when determining what size air conditioner to get. In particular, you should consider the size of the space that needs to be cooled, how hot it can get outside, as well as the purpose of the unit.
GIVE US A CALL, WE CAN HELP!
---
Irrespective of when you need Dave Lane's Hi-Tech Mechanical, you can be sure that we will always be there. Give us a call today at at 713-465-6345 or send us an email to learn more about our professional heating repair service in Houston, TX.