Heating Services Houston, TX - Furnace Repair, Installation, & Maintenance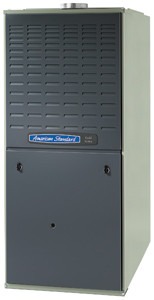 Our Houston heating services offer safe and reliable comfort your family can count on year after year!
For local residents, turning on your heating system may not be something you need to do very often.
However, when those chilly Texas days do creep in (and they will), you want to know that your home's heating system is not only safe but also able to provide you with as much comfort as you need.
At Dave Lane's Hi-Tech Mechanical, keeping your family comfortable throughout the cold season is a job we take a lot of pride in.
Whether your home uses an electrical or gas heating system, it is crucial that your heating equipment runs safely and maintains optimal performance throughout the year.
With our professional HVAC services and decades of experience, we aim to provide all of Houston with high-quality heating services that meet every need and exceed every expectation.
Furnace Repair
We've all been there- You wake up freezing cold and sniffling on a Sunday morning, too achy and uncomfortable to even get out of bed because your home's heating furnace is broken.
Now, of course, you end up spending your whole day-off Googling "Furnace Repair Near Me," only to find terrible reviews and little to no confidence in the companies you see.
Heating repair services are a big deal; hiring just anyone could result in dangers to your family, wasted money, frustration, and continued discomfort in your own home.
At Dave Lane's, we work very closely with all of our clients to ensure that they receive fast, professional, and reliable furnace repair solutions every time.
If your furnace needs a professional repair and tune-up, give us a call now!
Furnace Installation
Furnace replacement and installation services are an essential part of what we do as an HVAC company.
Your heating system should safely and efficiently warm your home throughout the cold seasons without putting additional strain on your comfort, budget, or stress levels.
To make sure that happens, we use the very best HVAC technicians to service our customers' homes. Whether you need a new furnace installation or maintenance of an existing system, we've got you covered!
When you call on us, we guarantee that you receive top-quality service, equipment, and comfort.
Let our heating replacement and installation services take care of your family this season. Dave Lane's energy-efficient heating systems are sure to pay for themselves as they save you money and keep you warm.
Heating Services Houston can Count On
Reliable furnace maintenance is a critical part of keeping your home safely heated during the year's cold season.
Heating systems require yearly furnace tune-ups at minimum to keep up with performance, safety, and comfort demands.
To do this, we offer customers our expert Fall Tune-Up & Safety Check service, which includes: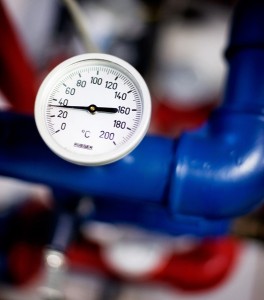 Fall HVAC Tune-Up $89.00 (Additional Systems $59.00)
Inspect exchanger and inspect for combustion leaks.
Inspect burners and adjust for maximum efficiency.
Inspect pilot assembly and thermocouple.
Check the flame sensor.
Examine the flue and inspect the venting system.
Verify proper induced draft blower motor operation.
Inspect gas piping and valve.
Inspect blower assembly, operation, lubrication, and adjust as necessary.
Evaluate the condition of air filters and any other indoor air quality accessories.
Safety test all controls for proper operation.
Inspect the thermostat and confirm proper operation.
Vacuum and clean debris from in and around the furnace.
Evaluate the overall efficiency of the system and inform customers of equipment conditions and offer solutions where needed.
Dave Lane's Hi-Tech Mechanical is fully equipped with this complete furnace maintenance service to keep your home warm and safe all winter long!
Schedule Your Expert Heating Services Today
If you are looking for a reliable and experienced heating contractor in Houston, Texas, Dave Lane's Hi-Tech Mechanical is at your disposal.
We have a Gold Star Member standing with the Better Business Bureau and an A+ accreditation. When it comes to comfort, you can count on us!
For a FREE Consultation regarding any aspect of your HVAC system, contact us today at 713-465-6345!