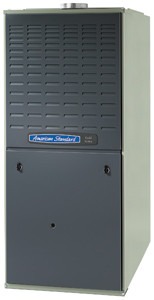 Heating Contractors in Cypress
Believe it or not, approximately two-thirds of the energy you use goes towards heating and cooling. Did you know that your furnace is a major component of distributing your cold air during the summer? Are you ready to get more heat for your money?
Experienced Heating Contractors
AFUE, or Annual Fuel Utilization Efficiency, is a rating system that measures how efficiently a furnace converts fuel into usable energy over the course of an entire heating system. The higher the AFUE rating, the more efficient the furnace and the more fuel converted into heat for your home.
Dave Lane's Hi-Tech Mechanical's Preventive Maintenance Plan will keep your heating and A/C equipment in safe operating condition and be operating at peak performance.
GIVE US A CALL, WE CAN HELP!
---
If you are looking for reliable and experienced air conditioner installation services in the Cypress, Texas area, Dave Lane's Hi-Tech Mechanical is at your disposal. We have a Gold Star Member standing with the Better Business Bureau and an A+ accreditation.
For a free consultation regarding your air conditioner unit, feel free to contact us today at 713-465-6345!