Keeping Cool While Saving Money
Trying to keep cool in Houston, Tx can be a real struggle. It's hot and humid 80% of the time, and as for the other 20%, the weather seems to change every hour.
That being said, keeping the cool air in your home at a regulated temperature can be not only frustrating but expensive. Lucky for you, it doesn't have to be. At Dave Lane's Hi-Tech Mechanical Inc., we have mastered the perfect combination of AC performance tools that will help you and your family stay cool and save, in spite of the unpredictable Texas weather.
So get your notepad out, it's time to set your home up for energy-efficient comfort!
To start, Consider Solar Ventilation
Dave Lane's Hi-Tech Mechanical Inc. specializes in air ventilation.
By installing the Solar Royal Ventilation System into your home, Dave Lane can offer you lasting savings due to quality ventilation.
Why Solar Ventilation? Simple;
Solar ventilation systems convert passive ventilation into active and effective ventilation.
Having a solar ventilation system extends the life of your roof by properly venting your attic. They also help to extend the life and quality of your air conditioning system by decreasing its workload.
Proper ventilation provides a way for enclosed spaces like your attic, for instance, to stay dry, which is what you want because trapped moisture can cause mold and mildew.
You also get a 30% federal tax rebate
Solar ventilation systems keep cool air moving through your home and hot stagnant air flowing out at all times. This greatly reduces your overall energy use and makes keeping your home cool much easier.
Now, let's talk air Cleaning Services

IAQ, or (Indoor air quality) is an extremely important part of AC performance, especially in the great state of Texas where allergens run rampant.
Unclean air in your home can cause many ailments, such as severe allergies, poor breathing, and even disease. Indoors is where we spend most of our time. Because of that, IAQ directly affects our quality of life from day to day. Even more so for pet owners, due to pet hair, dander, and other animal transported allergens.
Dave Lane's professional air cleaning contractors can come into your home, asses your air quality and perform proper purifying maintenance. Clean air eliminates some of your AC systems workload as well as the workload of your lungs and immune system (Saving you on energy and medical bills).
Ever Heard of HVAC UV-lighting?
For even further mold, germ, bacteria, and allergen protection, Dave Lane offers HVAC UV-lighting. Ultraviolet lighting for your HVAC system is a full-proof way to kill off unwanted pathogens before they get the chance to grow and spread throughout your home.
HVAC UV-lighting helps to rid your home of-
Bacteria
Germs
Allergens
Mold
Mildew
And even viruses
Not having a UV-light in your HVAC unit leaves you vulnerable to any of these health-destroying problems invading your homes air space and deteriorating your families overall health. Preventing these buildups from occurring in your air conditioning unit will alleviate some of your energy use and more importantly decrease health problems.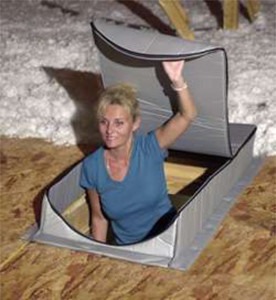 Attic Tents (Not for camping)
Attic tents act as thermal barriers between the cool air in your home and the hot stale air in your attic. These tents seal off the entrance to your attic when it isn't in use, keeping your attic's hot air in place.
Attic tents can greatly reduce your energy costs by preventing your indoor air from escaping into your attic. Without an attic tent, you basically have a doorway in your ceiling leaking valuable temperature-regulated air at all times. That will cost you.
Attic Insulation

Insulating your attic will save you a substantial amount on energy costs for years to come, by 20-30%. Dave Lane's High-Tech Mechanical Inc. understands the advantages to your attic being well insulated and at the proper R-value. They do this by offering their customers top-notch fiberglass insulation services.
Advantages of a Fiberglass Insulated Attic;
Blown-in fiberglass insulation is the best way to achieve maximum coverage and eliminate energy loss.
Fiberglass insulation contains no sulfates, therefore doesn't smell or cause corrosion.
Because fiberglass is derived from recycled glass, it is not a fire hazard.
Fiberglass is also moisture resistant which means it cannot harbor mold or fungal growths.
Using blown-in fiberglass insulation, Dave Lane is able to offer their customers the best R-value possible along with huge energy savings every year.
Choose Lasting Comfort and Save
For cost-efficient comfort that lasts, call Dave Lane's Hi-Tech Mechanical Inc. (713)-465-6345.