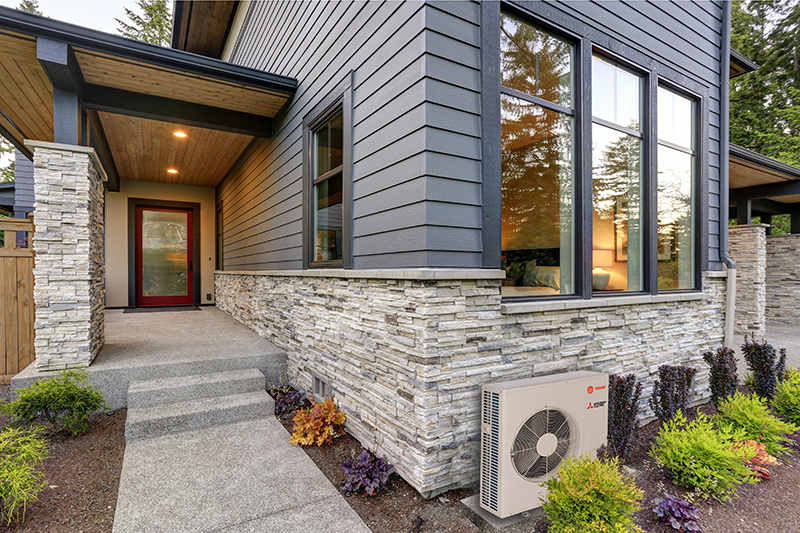 Mini Split AC Systems Houston, TX
What is a Mini Split AC System?
If you are looking for a compact and affordable air conditioning system, a mini-split AC unit may be exactly what you need!
For many years now, ductless air-conditioners (like a Mini Split AC system) have been a preferred quiet solution for cooling and heating individual spaces around the world.
A Mini Split AC system has three main components:
An indoor air-handling unit
An outdoor condensing unit
And a remote controller
Mini split AC units are easily connected by refrigerant lines running through a small three-inch opening in the wall or ceiling.
A mini split's outdoor AC unit cycles the refrigerant through the lines to and from the indoor unit, where the air is conditioned and distributed into the space. Installation is as simple as mounting the indoor and outdoor units, connecting the refrigerant lines, and making a few electrical connections.
Advantages of Mini Split AC Units
For the Home: with mini split systems, there is no need for ductwork or taking up window spaces. The sleek wall-mounted indoor unit fits securely and discreetly high on the wall. The outdoor unit is slim and requires minimal ground space or service clearance.
For the Office: Mini Splits are the perfect solution for those offices and zones within your commercial establishment that are never the right temperature.
Other Mini Split Air Conditioner Advantages Include:
Mini split systems are compact and take up little space.
Mini splits can offer zoning capabilities for up to four individual spaces.
Some applications may be much easier to install than a traditional HVAC system.
Mini splits offer more security than window units.
Mini Split Air Conditioning Disadvantages:
They may cost up to 30% more than traditional forced-air HVAC equipment.
Proper installation is crucial for performance.
Some do not like the appearance of indoor systems.
Mini Split Air Conditioning FAQs
1
Where can I purchase a ductless mini split AC unit?
Through us of course! Give Dave Lane's Hi-Tech Mechanical a call today, we can get you what you need.
2
Can I install a mini split system myself?
Yes, however, mini split systems must be installed properly for optimal results and can be complicated to get just right. We can install it for you if you prefer!
3
How often should I clean the filter of my mini split system?
Typically, about twice a month (every 400 hours of use). Some units will even notify you when it is time to clean your filter with a small light signal indicating the need for maintenance.
4
How big will the hole need to be for a mini split system?
Depending on the unit model, 2 ½ - 3 inches in diameter is typical.
5
What is the lifespan of a mini split unit?
Just like other HVAC systems (with the proper care and maintenance) a mini split unit may last 10-15 years.
6
How many zones can I add with a mini split system?
Most mini split systems can support up to four indoor air handling systems per single outdoor heat pump.
7
How loud is a ductless AC unit?
Being that air from a mini split doesn't need to travel through ducts to provide comfort, they tend to be much quieter than central air units altogether.